Lee County connections could help solve North Port murder
August 20, 2020
STATUS
: OPEN
---
Tips needed to track down parking lot shooters
August 19, 2020
STATUS
: OPEN
---
Reward could be increased in search for Lauren Dumolo
August 18, 2020
STATUS
: OPEN
---
Find out who Crime Stoppers is looking for with new push alerts
August 14, 2020
---
Club Blu tips could provide justice four years later
July 24, 2020
STATUS
: OPEN
---
Tips needed to track down suspect who shot family dog
July 22, 2020
STATUS
: OPEN
---
12 years later, Charlotte cold case remains unsolved
July 14, 2020
STATUS
: OPEN
---
Suspect who sexually assaulted Lehigh teen sought
June 12, 2020
STATUS
: OPEN
---
Crime Stoppers postcards to encourage new tips
June 10, 2020
---
UPDATE - Suspect sought after two overnight robberies
June 10, 2020
STATUS
: OPEN
---
UPDATE - Search is on for early morning Lehigh armed robber
June 09, 2020
STATUS
: APPREHENDED
---
UPDATE - Suspect sought in stranger danger incident
June 03, 2020
STATUS
: OPEN
---
Information still needed in fatal hit and run
April 27, 2020
STATUS
: OPEN
Crime Stoppers is still asking for the public's help generating any leads in a hit and run crash that took the life of a Fort Myers man in January.
55 year old James Flesher was riding his bicycle on the paved shoulder of US 41 near Page Field around 4:30 a.m. on January 13th, which is a path he was familiar with and rode nearly every day. A driver headed northbound struck Flesher, however continued on, never stopping to render aid. Flesher was transported to Lee Memorial Hospital, where he later passed away.
---
Tips needed to track down puppy killer
April 23, 2020
STATUS
: OPEN
---
UPDATE #2 - Armed suspect at large after early morning attempted robbery
April 20, 2020
STATUS
: OPEN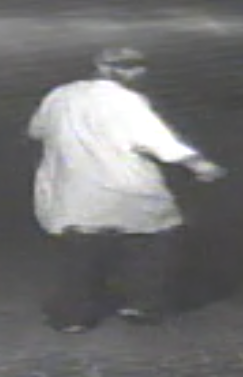 Southwest Florida Crime Stoppers is asking for the public's help identifying and tracking down a suspect who held up a South Fort Myers convenience store early this morning.
Just after 1 a.m., the suspect walked into the 7-Eleven convenience store, located at 11700 S. Cleveland Avenue. Armed with a metal pipe, the man approached the store clerk and demanded all the cash in the register. After being struck once by the suspect, the clerk came around the counter and chased the man out of the store, who left without any money.
The suspect is described as a Hispanic male, between 5'5" and 5'7", with a husky build and a tattoo on the side of his neck. Anyone with information on the identity and whereabouts of the suspect is asked to call Crime Stoppers at 1-800-780-TIPS (8477). All callers will remain anonymous and will be eligible for a cash reward of up to $3,000. Tips may also be made online at www.southwestfloridacrimestoppers.com or by submitting a tip on the P3Tips mobile app.
---
Crime Stoppers 10 Most Wanted felon busted in Tampa
April 16, 2020
STATUS
: IN CUSTODY
---
Tips sought in search for missing Bokeelia man
April 07, 2020
STATUS
: OPEN
---
Hit and run driver sought in Lehigh
March 06, 2020
STATUS
: OPEN
---
Reward increased in 2002 cold case
February 24, 2020
STATUS
: OPEN
---
UPDATE - Murder suspect added to 10 Most Wanted list
February 24, 2020
STATUS
: IN CUSTODY
The man who had been evading authorities for the last three weeks on a second degree murder warrant is now in custody.
On Friday, February 21st, Raymond Gomez was taken into custody in Texas on Lee County's warrant for the murder of Sarah Nicholson. Gomez's arrest was a multi-agency effort involving the North Texas Fugitive Task Force, Lubbock County SWAT, as well as members of the Buffalo Springs Lake Police Department. Gomez is currently awaiting extradition back to Lee County. No date has been set for his transfer.
Gomez was added to Crime Stoppers 10 Most Wanted list earlier this month. His arrest on Friday creates a vacancy which is being filled today by Nicholas Lacombe (DOB 5/3/89), who is wanted in connection with the lewd and lascivious molestation of two young children in 2010.
---